White 6ft linens w/ skirt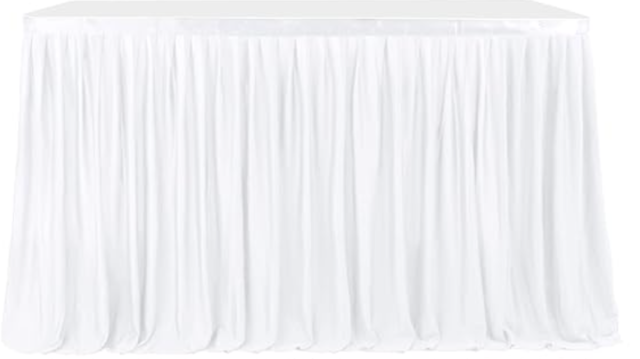 Description
Introducing our elegant White 6ft Linens with Skirt, the perfect addition to any event or occasion. Crafted with meticulous attention to detail, these linens are designed to elevate the aesthetic of your tablescape and create a sophisticated atmosphere.
Made from high-quality materials, our White 6ft Linens with Skirt are not only durable but also exceptionally soft to the touch. The crisp white color adds a touch of purity and elegance, making them versatile for any theme or style.
The skirted design adds an extra layer of sophistication, instantly transforming your table into a stunning focal point. The skirt gracefully cascades down, providing a sleek and polished look that will surely impress your guests.