Victoria Ghost Chair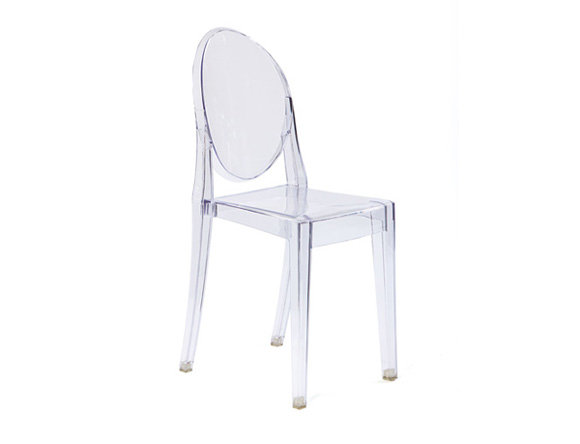 Actual Size: 15.75" W x 35" H x 20.25" DSeat: 18" Hx 15.5 Deep
Description
Our Beautiful Victoria Ghost Chair For Wedding, Reception, Corporate Events.
Measurements: 15.75" W x 35" H x 20.25" DSeat: 18" Hx 15.5 Deep
The Victoria Ghost Chair is a stunning piece of furniture that seamlessly combines modern design with classic elegance. Crafted from durable and transparent polycarbonate, this chair has a sleek and minimalist appearance that effortlessly complements any interior style.
With its transparent construction, the Victoria Ghost Chair creates an illusion of lightness and space.