Silver Chiavari Chair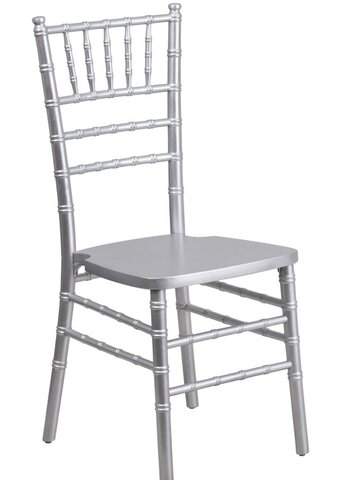 Actual Size: 17" Long x 16" W x 36" Tall
Description
Our Beautiful Silver Chiaviari With Cushion.
Measurments: 17" Long x 16" W x 36" TallSeat: 18" H x 16" Deep
Introducing our elegant Silver Chiavari Chair, the perfect addition to elevate any event or venue. Crafted with precision and attention to detail, this chair exudes sophistication and timeless beauty.
Constructed with a sturdy silver-finished frame, our Chiavari Chair combines style and durability. The sleek, curved backrest provides excellent support and comfort, allowing guests to relax and enjoy their surroundings. The chair's smooth, polished surface adds a touch of glamour to any setting, making it a versatile choice for both formal and casual occasions.