Rustic Wood Arch w/ Draping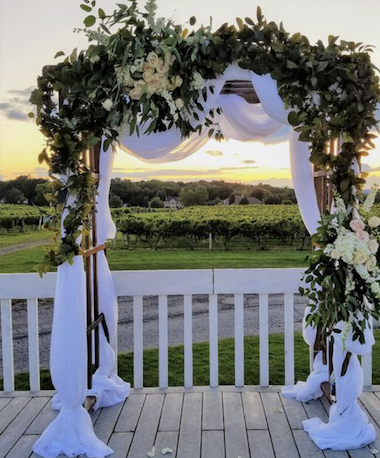 Description
If you have photos of ideas of how you would like it to be draped please let us know send us a text @ 951-751-5246.
Introducing our stunning Rustic Wood Arch with Draping, the perfect addition to any event or wedding ceremony. Crafted with care and attention to detail, this arch combines the natural beauty of rustic wood with delicate draping to create a breathtaking focal point.
Made from high-quality, weather-resistant wood, this arch is designed to withstand the elements, making it suitable for both indoor and outdoor use. Its rustic finish adds a touch of charm and elegance, making it a versatile choice for a variety of themes and styles.
The draping, made from soft and flowing fabric, adds a touch of romance and sophistication to the arch. Whether you prefer a classic white or dreamy pastel color, the draping can be customized to match your desired aesthetic. It gracefully cascades down the sides of the arch, creating a stunning backdrop for your ceremony or event.