Rose Gold Overlay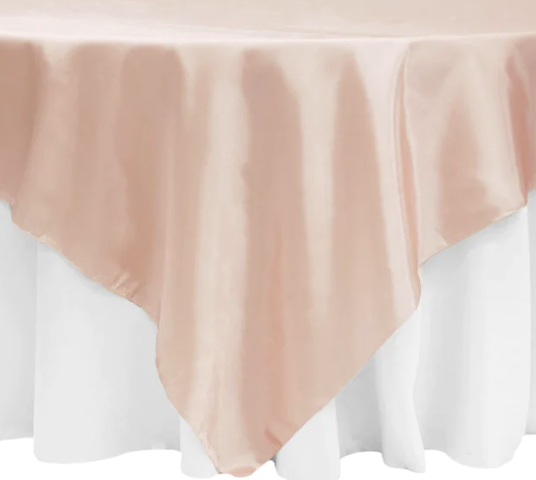 Description
Introducing our exquisite Rose Gold Overlay for tables, a stunning addition to elevate any event or dining experience. Crafted with precision and elegance, this overlay is designed to bring a touch of opulence and sophistication to your table setting.
Made with high-quality materials, our Rose Gold Overlay features a lustrous rose gold finish that exudes a sense of luxury. The warm and radiant tone of rose gold adds a captivating element to your table, creating a visually striking focal point that will leave a lasting impression on your guests.
Not only does our Rose Gold Overlay enhance the aesthetics of your table, but it also offers practical benefits. It provides an extra layer of protection for your table surface, guarding against spills, scratches, and stains. The durable construction ensures that it can withstand the demands of frequent use, making it a reliable choice for both casual gatherings and formal occasions.