Market Lights 40ft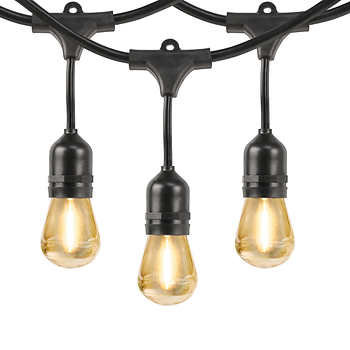 Description
Introducing our premium Market Lights 40ft, the perfect addition to create a magical ambiance for any outdoor event or gathering. These stunning lights are designed to transform any space into a warm and inviting atmosphere, providing a touch of elegance and charm.
Our Market Lights 40ft feature a durable and weather-resistant construction, making them suitable for both indoor and outdoor use. Each string is carefully crafted with high-quality materials to ensure long-lasting performance and reliability.
With a length of 40ft, these market lights offer ample coverage to illuminate your desired area. Whether you're hosting a wedding reception, backyard party, or simply want to enhance your patio, these lights will create a mesmerizing display that will leave your guests in awe.