Hearts Backdrop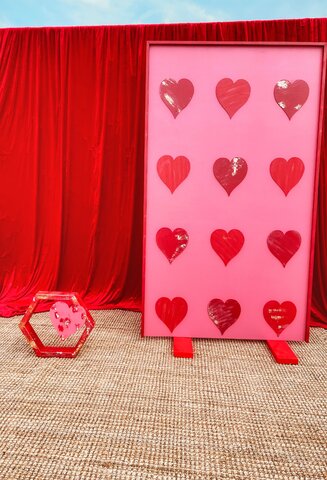 Description
Introducing our stunning Hearts Backdrop, the perfect addition to any occasion or event. This backdrop is designed to create a romantic and enchanting atmosphere, adding a touch of elegance to your space.
Crafted with meticulous attention to detail, our Hearts Backdrop features a beautiful pattern of delicate hearts in various sizes and shades, creating a visually captivating effect. The high-quality materials used ensure durability and longevity.
Whether you are hosting a wedding, anniversary celebration, or a romantic photo shoot, our Hearts Backdrop will serve as a mesmerizing focal point. It effortlessly transforms any space into a dreamy setting, providing an ideal backdrop for capturing cherished memories.