gold chandelier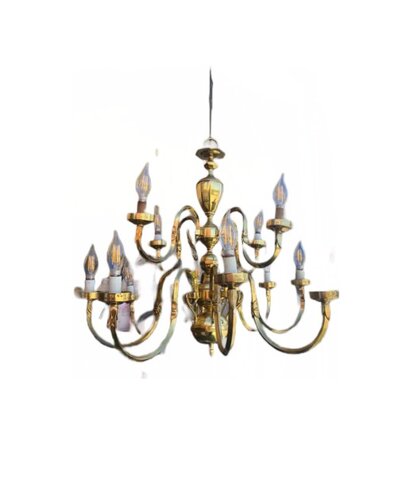 Description
Introducing our exquisite gold chandelier, a true statement piece that will elevate the ambiance of any space. Crafted with meticulous attention to detail, this stunning chandelier combines elegance and sophistication to create a captivating focal point.
The gold finish exudes luxury and adds a touch of opulence to any room. Its intricate design features delicate curves and ornate detailing, creating a sense of grandeur that will impress guests and leave a lasting impression.
With its generous size and multiple tiers, this chandelier casts a warm and inviting glow, illuminating the entire space with a soft, ambient light. Whether hung in a gazebo, or canopy, this chandelier will instantly transform your space into a regal haven. Constructed with high-quality materials, this gold chandelier is visually stunning.
Add a touch of glamour and sophistication to your next event with our gold chandelier. Elevate your space to new heights of elegance and create a truly unforgettable atmosphere.