Dusty Blue Cocktail Table Spandex 30"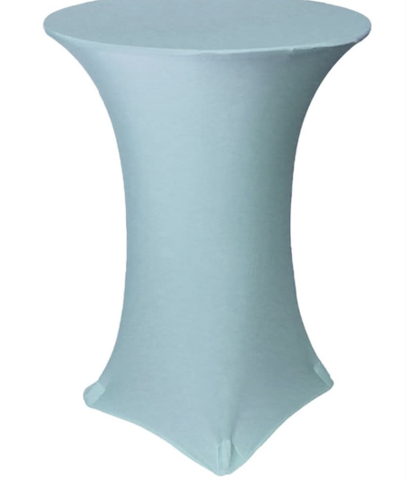 Description
Introducing our Dusty Blue Cocktail Spandex, the perfect solution for adding elegance and functionality to any event or venue. Crafted with premium quality materials, our table spandex is designed to provide a sleek and professional look while ensuring a snug and secure fit.
Choose our dusty blue cocktail spandex to create a sophisticated and polished look that will impress your guests and leave a lasting impression. Experience the difference of high-quality dusty blue cocktail spandex and elevate your event to new heights of style and professionalism.