Donut Wall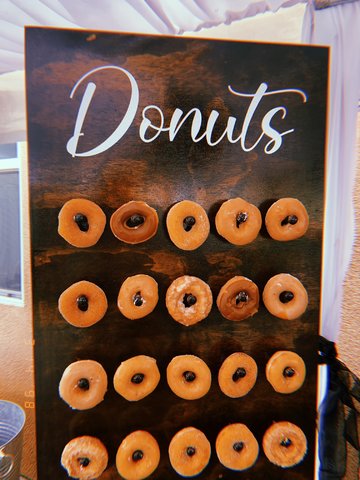 Description
Introducing our delightful Donut Wall, a must-have addition for any event or celebration! This eye-catching and mouth-watering display is perfect for weddings, birthdays, corporate events, or any occasion where you want to impress your guests with a touch of sweetness.
Our Donut Wall is crafted with precision and designed to hold a variety of delectable donuts. Made from sturdy and durable materials, it ensures that your donuts are securely displayed and easily accessible for everyone to enjoy.
With its sleek and modern design, our Donut Wall adds a touch of elegance to any setting. It can be customized to match your event theme or color scheme, making it a truly personalized experience. Whether you prefer classic glazed donuts, creamy filled ones, or a mix of flavors, our Donut Wall can accommodate them all.