Clear Chiavari Chair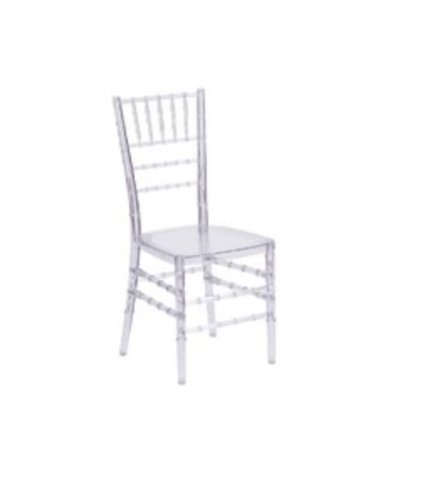 Description
Introducing the Clear Chiavari Chair, a stunning and elegant seating option that will elevate the aesthetic of any event or space. Crafted with precision and attention to detail, this chair combines functionality with style to create a truly remarkable piece.
Made from high-quality, crystal-clear polycarbonate material, the Clear Chiavari Chair boasts exceptional durability and strength. Its transparent design allows it to seamlessly blend into any setting, making it a versatile choice for weddings, banquets, conferences, and more.
The Chiavari Chair's ergonomic design ensures optimal comfort for your guests, with a contoured seat and backrest that provide excellent support. Its lightweight construction allows for easy transportation and set-up, making it a practical choice for event planners and rental companies.
What sets the Clear Chiavari Chair apart is its timeless and sophisticated appeal. Whether you're hosting a classic, modern, or eclectic event, this chair will effortlessly complement your decor. The transparent nature of the chair also allows you to showcase your venue's existing color scheme or decor elements.