Classy Dinner Plate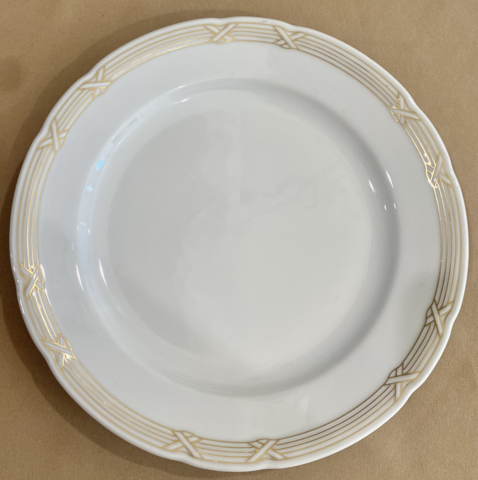 Description
Our Classy Dinner Plate Measure 11" Round.
This versatile collection is the perfect backdrop for any occasion.
Introducing our Classy Dinner Plate, the epitome of elegance and sophistication for your dining experience. Crafted with utmost precision and attention to detail, this exquisite dinner plate will elevate your table setting to new heights.
Featuring a sleek and minimalist design, our Classy Dinner Plate exudes a timeless charm that complements any style of decor. The pristine white porcelain surface provides a perfect canvas for your culinary creations, allowing them to take center stage.The generous size of our dinner plate ensures ample space for your main course, sides, and garnishes, allowing you to create visually stunning presentations.
Cleaning is a breeze with this dinner plate, as it is dishwasher safe, saving you valuable time and effort. The non-porous surface also resists staining, ensuring that it retains its original beauty over time.
NOTICE: All Tableware must be returned rinsed, free of any food debris or liquids. A $.25 Cleaning Fee will be chargered to any tablewear item not rinsed. Deep cleaning is not required. All tablewear must be packaged back in crates, racks, and totes provide.