5ft Square Table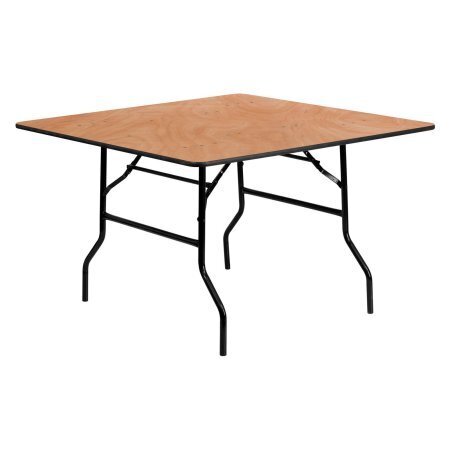 Actual Size: 5ft L x 5ft w x 2ft 6" H
Description
Our 5ft Square table seats: 6-8 People.Dimensions:
Introducing our 5ft Square Table, the perfect addition to any space in need of a versatile and stylish surface. Crafted with precision and designed with functionality in mind, this table is sure to elevate any environment.
The 5ft Square Table boasts a sturdy construction, ensuring long-lasting durability and stability. Made from high-quality materials, this table is built to withstand the test of time, making it a reliable investment for both residential and commercial settings.
With its generous dimensions, this table offers ample space for various activities. Whether you're hosting a dinner party, setting up a collaborative workspace, or simply enjoying a family meal, the 5ft Square Table provides enough room to comfortably accommodate your needs.
The sleek and modern design of this table effortlessly complements any interior decor style, adding a touch of sophistication to your space. Its clean lines and minimalistic aesthetic make it a versatile piece that seamlessly integrates into any setting, from contemporary to traditional.