30x28 White Dance Floor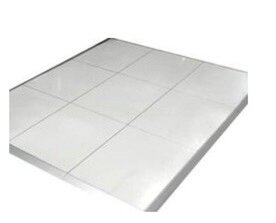 Description

Introducing our elegant 30x28 White Dance Floor, the perfect addition to any event or celebration. Whether you're hosting a wedding, corporate function, or social gathering, this dance floor will elevate the atmosphere and create a memorable experience for your guests.
Measuring 30x28 feet, this spacious dance floor provides ample room for guests to showcase their moves and dance the night away. Its large size ensures that everyone can join in on the fun and create lasting memories together.

ATT: DANCE FLOORS canot be set up on Dirt or Gravel.