20x30 Naked Draped Canopy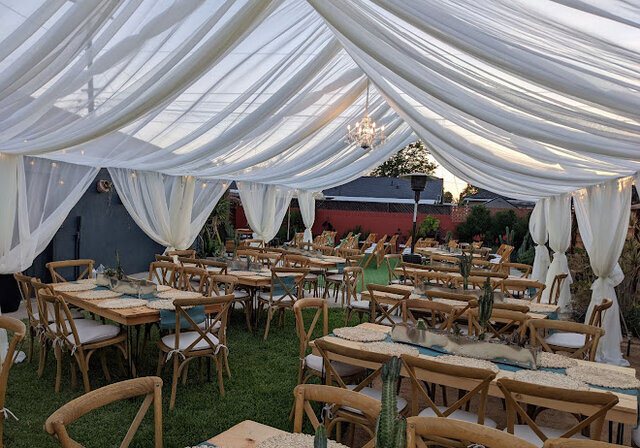 Description
Description
Includes:
- Top
- Drapery
- A Chandelier
- Installation
( side walls & Front and Back walls are additional)
NOTE: Additional Chandelier are an extra cost.
SPECIAL INSTRUCTIONS
*We Do Not Setup the Full Draped Canopies on Dirt*
*setup area needs to be cleared of any furniture, trees & tree branches, electrical wires and any items that might prevent the installation.
*customert is responsible to measure the setup areaand make sure the canopy fits perfect.