20x30 light tunnel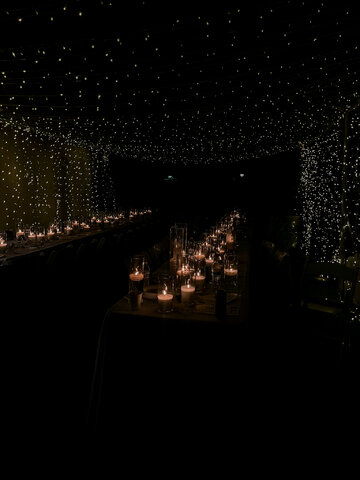 Description
Introducing our captivating Twinkle Light Tunnel - a mesmerizing addition to any event or space. This enchanting tunnel is adorned with thousands of twinkling lights, creating a magical ambiance that will leave your guests in awe.
Crafted with meticulous attention to detail, our Twinkle Light Tunnel features a sturdy frame that ensures stability and durability. The lights are delicately arranged to provide a seamless flow of illumination, casting a warm and inviting glow throughout the tunnel.
Perfect for weddings, parties, festivals, installation in gardens or commercial spaces, our Twinkle Light Tunnel is designed to create a captivating experience for all. It serves as a stunning backdrop for memorable photos or a focal point that adds a touch of elegance to any setting.
With its versatile design, the Twinkle Light Tunnel can be easily customized to suit your specific needs. Whether you prefer a soft, romantic ambiance or a vibrant, colorful display, the lights can be adjusted to create the desired effect. The tunnel can also be extended or shortened to fit any space, making it a versatile option for various events.
Invest in our Twinkle Light Tunnel and transform any space into a captivating wonderland. Create unforgettable memories and leave a lasting impression on your guests with this stunning addition to your event or venue.