Louis King Chair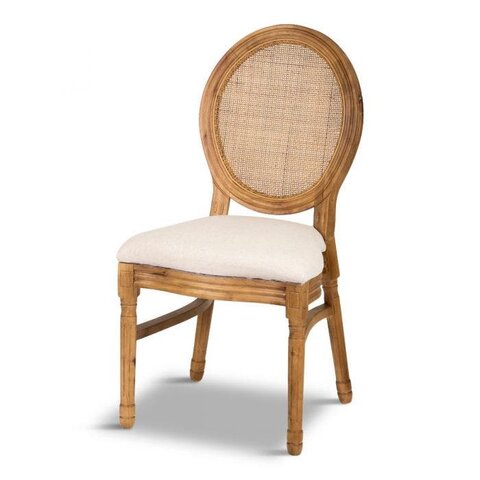 Actual Size: 39" H x 20" D x 19.75" W
Description
Our King Louis Chair Best for Bride and Groom, Weddings, Reception, Corporate Events.
Measurements: 39" H x 20" D x 19.75" W
Crafted with meticulous attention to detail, the Louis King Chair exudes opulence and style. Its solid wood frame, finished in a rich mahogany hue, showcases exquisite carving and intricate details that speak of its superior craftsmanship.
The generously padded seat and backrest are upholstered in sumptuous velvet fabric, offering a luxurious and comfortable seating experience. The deep cushioning provides excellent support, allowing you to relax and unwind in absolute comfort.