Chill anf Fill Buffet Table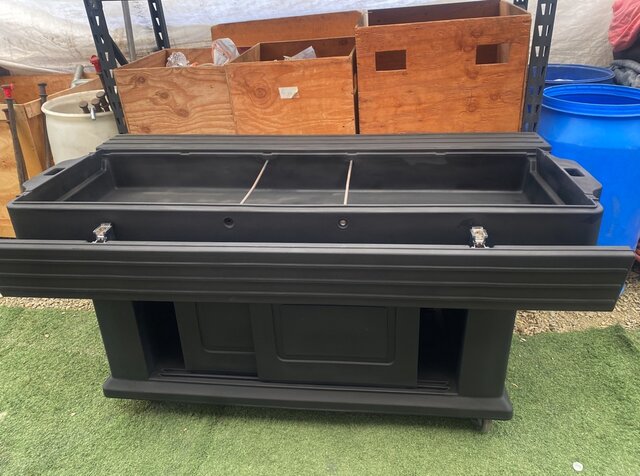 Description
Introducing the Chill and Fill Buffet Table, the ultimate solution for your entertaining needs. This versatile and stylish table is designed to keep your food and beverages chilled, ensuring that your guests enjoy a refreshing and delightful dining experience.Crafted with precision and attention to detail, the Chill and Fill Buffet Table features a spacious and sturdy surface that can accommodate a wide array of dishes, snacks, and drinks. Whether you're hosting a backyard barbecue, a family gathering, or a corporate event, this table will effortlessly cater to your needs.
Not only does this table provide exceptional functionality, but it also adds a touch of elegance to any setting. Its sleek and modern design blends seamlessly with any decor, making it a versatile addition to both indoor and outdoor spaces. The high-quality construction ensures durability, allowing you to enjoy this buffet table.
Setting up the Chill and Fill Buffet Table is a breeze. With its user-friendly design and easy assembly, you can quickly transform any space into a stunning buffet station.
Invest in the Chill and Fill Buffet Table and elevate your entertaining game to the next level. Impress your guests with a well-organized and beautifully presented spread, while ensuring that every bite and sip is perfectly chilled. Don't settle for ordinary – choose the Chill and Fill Buffet Table and create unforgettable dining experiences.
6ft long by 4ft wide Sides are retractable and can be folded in, there is storage underneatht he buffet tables.