Antique Gold Chaise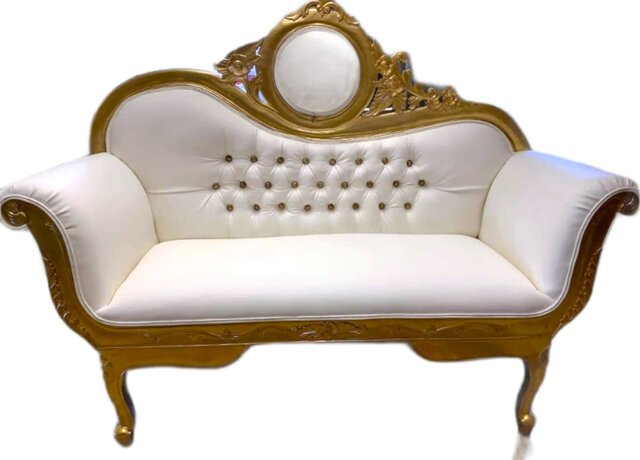 Description
Magnificent Antique Gold Sofa, Sits 2 very comfortable.Great For a Royal Wedding.
Introducing our exquisite Antique Gold Chaise, a true masterpiece that will add a touch of elegance and sophistication to any space. This stunning piece of furniture is meticulously crafted with attention to detail, ensuring both beauty and durability.
The Antique Gold Chaise features a luxurious gold finish, which adds a touch of opulence and grandeur to its overall design. Its antique-inspired silhouette boasts intricate carvings and ornate detailing, reminiscent of a bygone era.