30x50 Clear Framed Tent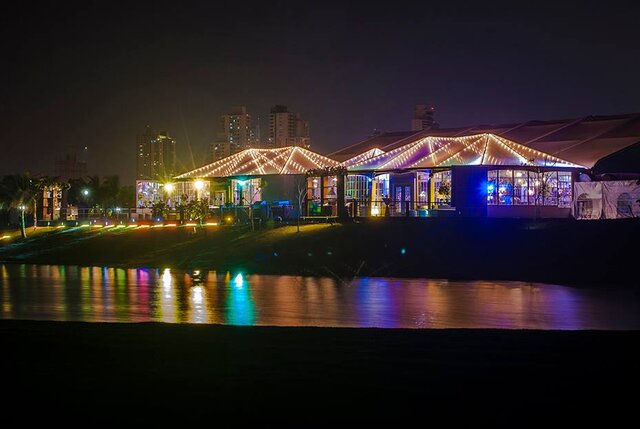 Description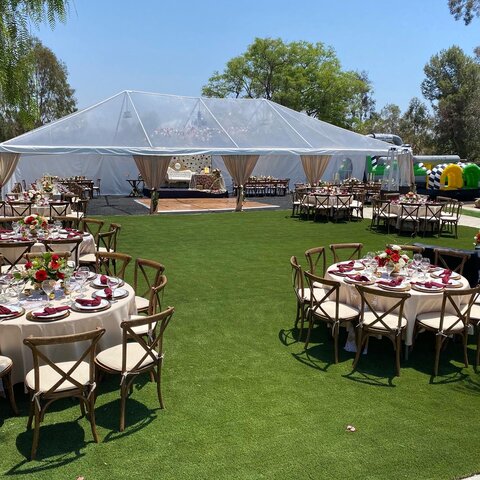 Click here to watch the setup under the canopy! >https://youtube.com/shorts/1-MePjXaHSw
Introducing the 30x50 Clear Industrial Canopy, the ultimate solution for all your outdoor canopy needs. This durable and versatile canopy is designed to provide a gorgeous venue-like feel, while offering a clear view of your surroundings.
With its spacious dimensions of 30x50 feet, this canopy offers ample space to accommodate a variety of industrial applications. The sturdy frame is made from heavy-duty steel, ensuring stability and durability. The canopy cover is crafted from clear polyethylene, allowing natural light to enter while keeping harmful UV rays at bay. Setting up this canopy is a breeze, thanks to its user-friendly design.
Not only does this canopy provide excellent protection, but it also offers great versatility. The clear design allows for easy visibility, making it ideal for outdoor events, and trade shows. The spacious interior provides ample room for maneuvering and working comfortably.
Invest in the 30x50 Clear Industrial Canopy today and enjoy the peace of mind that comes with reliable beauty. Whether you need to protect valuable assets or create a covered workspace, this canopy is your go-to solution. Don't compromise on quality and durability – choose the best for your industrial needs.