Purple Round Table Linen 120" (Fits Our 60in Round Table to the Floor)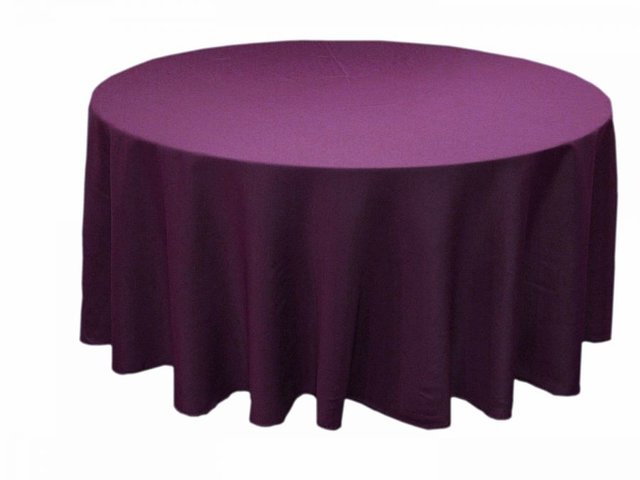 Description
Introducing our Purple 120" Linen, a stunning addition to any event or occasion. Crafted with meticulous attention to detail, this linen exudes elegance and sophistication.
Made from premium quality fabric, our Purple linen is not only visually appealing but also durable and long-lasting. It adds a touch of luxury, making it perfect for weddings, banquets, parties, or any special gathering.
Measuring 120" in size, this linen is designed to fit most standard-sized tables, creating a seamless and polished look. Whether you're hosting an indoor or outdoor event, our Purple 120" Linen is versatile and adaptable.
With its timeless design and superior quality, our Purple 120" Linen is sure to impress your guests and leave a lasting impression. Elevate the ambiance of your event with this exquisite linen and create an unforgettable experience for all.