Lavender Round Table Linen 120" (Fits Our 60in Round Table to the Floor)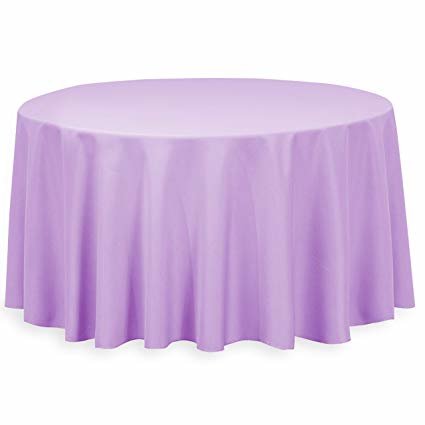 Description
Introducing our Lavender Round Table Linen, a stunning addition to any event or occasion. Crafted with care and attention to detail, this table linen not only adds a touch of elegance but also ensures a seamless fit for our 60-inch round tables, reaching all the way to the floor.
The soft and soothing lavender color brings a sense of tranquility and sophistication to your table setting. Whether you're hosting a wedding reception, a formal dinner party, or a corporate event, this table linen is sure to impress your guests and create a memorable atmosphere.
With our Lavender Round Table Linen, you can effortlessly transform any space into a stylish and inviting gathering area. So, whether you're planning an intimate dinner or a grand celebration, this table linen is the perfect choice to elevate your event to the next level.