Emerald Green 108" Round Table Linen (Fits Our 48in Round Table to the Floor)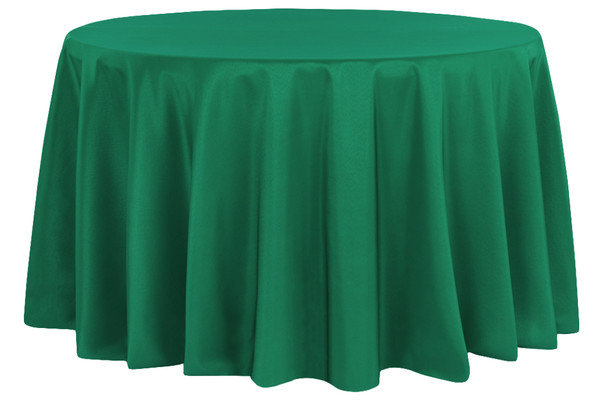 Description
Introducing our exquisite Emerald Green 108" Round Table Linen, specifically designed to fit our 48in round table flawlessly, reaching all the way to the floor.This stunning tablecloth is the perfect addition to any event or occasion, adding a touch of elegance and sophistication to your decor.
Measuring 108" in diameter, this round table linen provides full coverage, ensuring a neat and polished look. The generous size allows for ample draping, creating a graceful and flowing effect that will impress your guests.
Whether you are hosting a wedding, banquet, dinner party, or any other special event, our Emerald Green 108" Round Table Linen is the perfect choice to elevate your table setting. Create a captivating ambiance and leave a lasting impression with this exquisite tablecloth.