Black Round Table Linen 132" (Fits Our 72in Round Table to the Floor)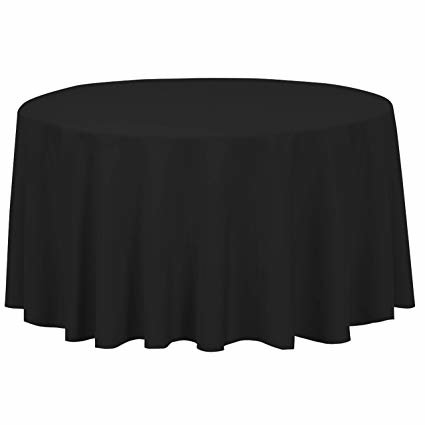 Description
Introducing our Black Round Table Linen, a perfect addition to your event decor. Designed to fit our 72in round table, this linen drapes elegantly to the floor, creating a sophisticated and polished look.
Crafted from high-quality fabric, our table linen is durable and long-lasting, ensuring it will withstand multiple uses and maintain its impeccable appearance. The deep black color adds a touch of elegance and versatility, making it suitable for a wide range of occasions, from formal dinners to weddings, corporate events, and more.
Measuring 132" in diameter, this table linen provides ample coverage, ensuring that your table is fully protected while adding a touch of style. The seamless design adds to its sleek and professional look, while the soft and smooth texture enhances the overall aesthetic of your event.