24x24 Dance Floor ( AP)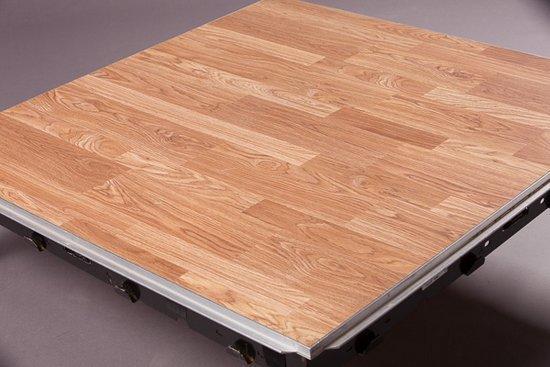 Description
Area Sq ft: 576
Size of the party: 285-324
Number of dancers: 96

Introducing our stunning 24x24 Dance Floor, the perfect addition to any event or venue looking to create a memorable and exciting atmosphere. This dance floor is designed to transform any space into a lively and energetic dance area, where guests can let loose and groove to the rhythm.
Crafted with durability and style in mind, our 24x24 Dance Floor is made from high-quality materials that ensure it can withstand the demands of even the most enthusiastic dancers. The sleek and glossy surface not only adds a touch of sophistication to your event but also provides a smooth and comfortable dancing experience.
With its generous size, this dance floor offers ample space for individuals or groups to showcase their moves. Whether it's a wedding reception, corporate event, or birthday party, our 24x24 Dance Floor provides the perfect platform for guests to dance the night away and create unforgettable memories.
Setting up the dance floor is a breeze, thanks to its easy-to-install interlocking system. Simply connect the panels together, and you'll have a sturdy and secure dance floor ready to go in no time. The modular design allows for flexible configurations, allowing you to customize the size and shape to suit your specific needs.
ATT: DANCE FLOORS canot be set up on Dirt or Gravel.