White Round Table Linen 132" (Fits Our 72in Round Table to the Floor)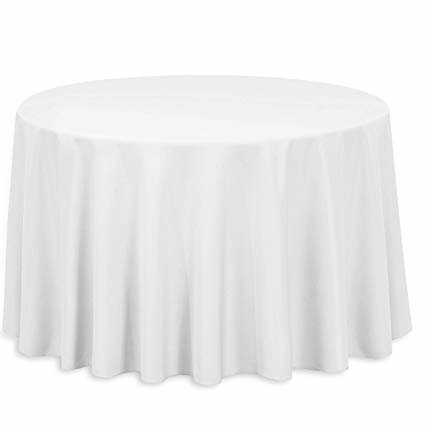 Description
Introducing our White Round Table Linen, the perfect addition to elevate the look and feel of your event or special occasion. Crafted with meticulous attention to detail, this table linen is designed to fit our 72-inch round table, reaching all the way to the floor for a seamless and elegant appearance.
Made from high-quality fabric, this table linen is not only durable but also adds a touch of sophistication to any setting. The crisp white color complements a wide range of themes and color schemes, making it a versatile choice for weddings, banquets, corporate events, and more.
Measuring 132 inches in diameter, this table linen provides ample coverage, ensuring that your table is fully protected while creating a polished and cohesive look. The generous size allows for easy draping and creates a luxurious ambiance that will impress your guests.