White Round Table Linen 120" (Fits Our 60in Round Table to the Floor)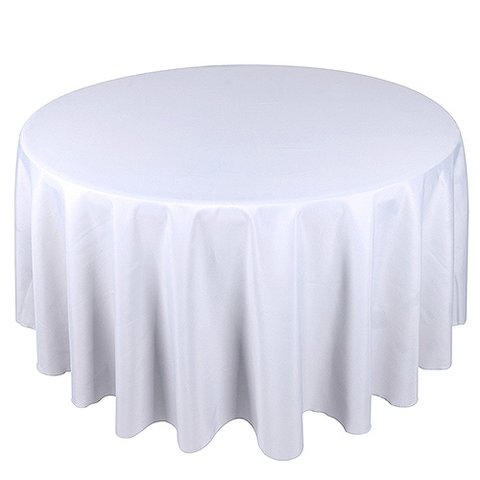 Description
Introducing our White Round Table Linen, a perfect addition to elevate the elegance of your event decor. This high-quality linen is designed to fit our 60-inch round table, gracefully draping down to the floor for a seamless and sophisticated look.
Crafted from premium materials, our White Round Table Linen offers a soft and luxurious feel, ensuring a comfortable and inviting atmosphere for your guests. The classic white color adds a touch of timeless beauty, making it suitable for a wide range of occasions, from weddings and formal gatherings to corporate events and parties.
Measuring 120 inches in diameter, this table linen provides ample coverage, effortlessly transforming your table into a stunning centerpiece. The generous size allows for easy placement of tableware, centerpieces, and other decorative items, giving you the freedom to create a personalized and memorable setting.