White Round Table Linen 108" (Fits Our 48in Round Table to the Floor)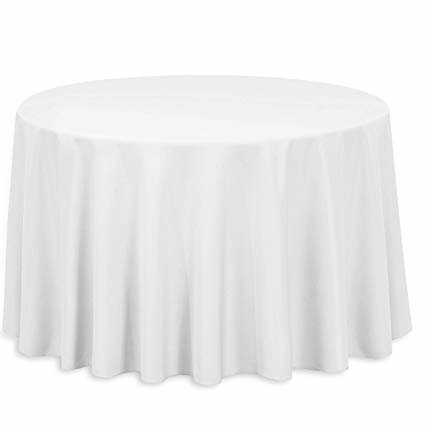 Description
Introducing our elegant White Round Table Linen that measures 108 inches in diameter, designed specifically to fit our 48-inch round tables seamlessly to the floor.
Crafted with utmost care and attention to detail, this table linen is made from high-quality, durable fabric that ensures long-lasting use and a luxurious appearance. The crisp white color adds a touch of sophistication to any event or occasion, making it perfect for weddings, banquets, formal dinners, and more.
The 108-inch size allows the linen to drape gracefully over the table, creating an elegant and polished look. It provides full coverage, hiding any unsightly table legs or storage space underneath, giving your event a seamless and professional appearance.