White Rose Wall 7ft tall x 6ft wide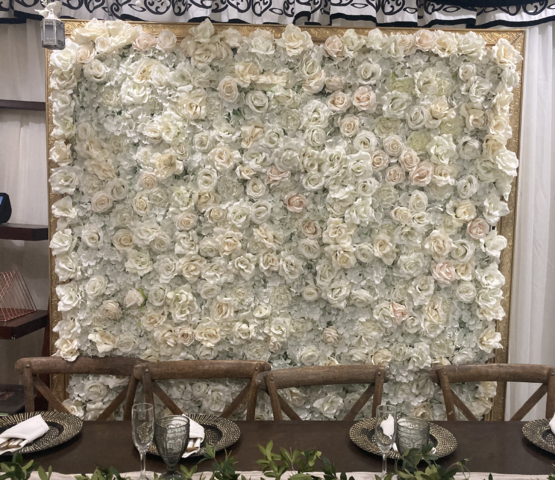 Description
Introducing our exquisite White Rose Wall, standing tall at 7 feet and spanning an impressive 6 feet in width. This captivating piece of art is designed to elevate the ambiance of any space, adding a touch of elegance and serenity.
Crafted with meticulous attention to detail, our White Rose Wall features a lush arrangement of stunning white roses, each delicately handcrafted to capture the essence of natural beauty. The soft, pristine petals exude a sense of purity and grace, creating a captivating focal point that is sure to mesmerize anyone who lays eyes on it.
Whether you're looking to enhance the decor of a wedding venue, create a serene backdrop for a photoshoot, our White Rose Wall is the perfect choice. Its generous size ensures that it commands attention, while its timeless white color effortlessly complements any existing aesthetic.