Large Glass Cylinder Candle Holder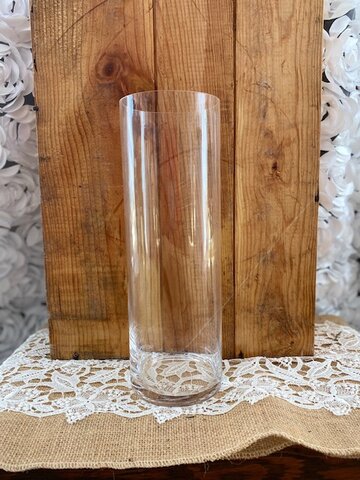 Description
Introducing our stunning Large Glass Cylinder Candle Holder, the perfect addition to elevate the ambiance of any space. Crafted with meticulous attention to detail, this elegant candle holder exudes a timeless charm that will captivate your guests.
Featuring a sleek and modern design, our Large Glass Cylinder Candle Holder stands tall at [insert height] inches, making it a striking centerpiece for your dining table, mantelpiece, or any other surface. The cylindrical shape allows for a 360-degree view of the candle, creating a mesmerizing display of dancing flames.
Made from high-quality, clear glass, this candle holder boasts exceptional clarity and transparency, allowing the candlelight to beautifully illuminate the surroundings. The sturdy base provides stability, ensuring that your candle remains secure and upright.