Kids Farm Table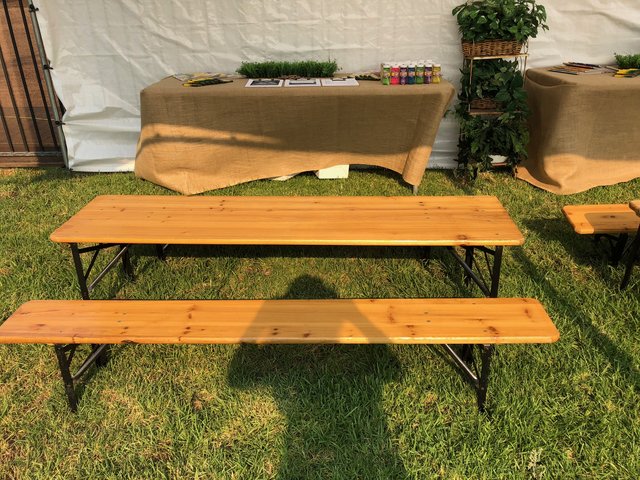 Actual Size: 70 inches in length, 19.7 inches in width, and standing at a height of 2 feet,
Description
Introducing our Kids Farm Table, a perfect addition to any children's playroom or bedroom. With its charming design and sturdy construction, this table will provide endless hours of fun and creativity for your little ones.
Measuring 70 inches in length, 19.7 inches in width, and standing at a height of 2 feet, and bench is 70 inches in length and 1 1/2 ft wide this table is perfectly sized for children aged 3 and above. Crafted with safety in mind, it features rounded edges and corners, ensuring a worry-free playtime experience.
The Kids Farm Table is made from high-quality materials that guarantee durability and longevity. Its solid construction can withstand even the most enthusiastic play sessions, making it a reliable companion for years to come.
This table's rustic farm-inspired design adds a touch of charm to any space. Its natural wood finish complements a variety of decor styles, making it versatile for any room. Whether used for arts and crafts, tea parties, or as a surface for building blocks, this table is sure to spark your child's imagination.
Easy to clean and maintain, the Kids Farm Table requires minimal effort to keep it looking its best. Simply wipe it down with a damp cloth to remove any spills or messes, and it will be ready for the next adventure.
Invest in the Kids Farm Table and watch as your child's creativity and imagination soar. Order now and provide them with a dedicated space for endless playtime fun and learning.