Kids 4ft Table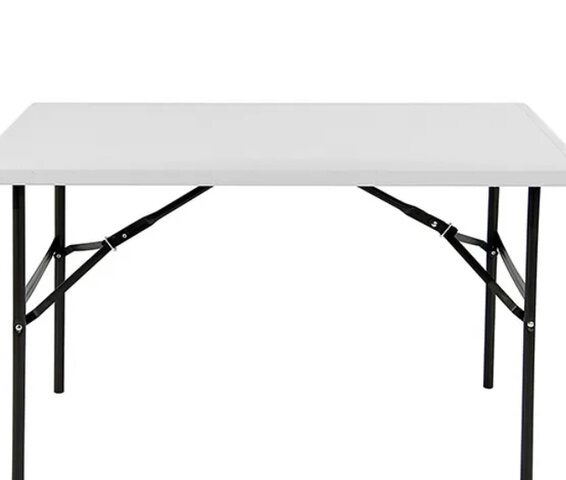 Description
Can sit 4 to 6 children.

Introducing our Kids Table 4ft, the perfect addition to any playroom or children's event. Designed with little ones in mind, this table provides a safe and comfortable space for children to play, learn, and create.
Crafted from durable and child-friendly materials, our Kids Table 4ft is built to withstand the wear and tear of active little ones. The sturdy construction ensures stability, allowing children to engage in various activities without any worries.
With its spacious surface area, this table offers ample space for coloring, drawing, playing board games, and even enjoying snacks. It's the ideal size for children aged 3 to 8 years old, providing them with a designated area that is just their size.
Please note that chairs are not included with the Kids Table 4ft. However, it pairs perfectly with any standard-sized children's chairs, allowing you to customize the seating arrangement to suit your needs.
Whether you're hosting a birthday party, setting up a playdate, or simply creating a designated space for your little ones to explore their creativity, our Kids Table 4ft is a must-have. It combines functionality, durability, and style to create a safe and inviting environment for children to learn and play.
Invest in our Kids Table 4ft today and watch as your children's imaginations soar while they enjoy countless hours of fun and creativity.