Ivory Round Table Linen 120" (Fits Our 60in Round Table to the Floor)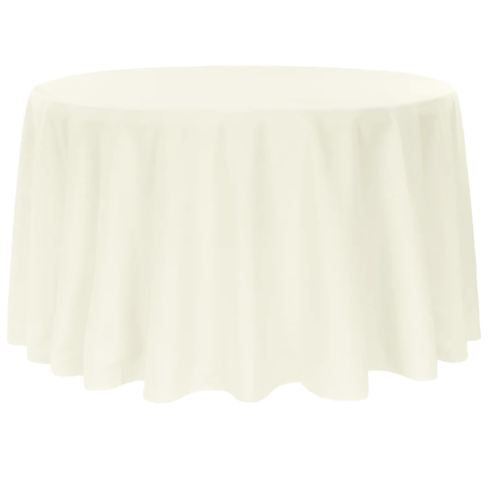 Description
Introducing our exquisite Ivory Round Table Linen, designed to add a touch of elegance to any event or occasion. Measuring 120 inches in diameter, this linen is specifically tailored to fit our 60-inch round table, reaching all the way to the floor for a seamless and polished look.
Crafted from high-quality fabric, our Ivory Round Table Linen boasts a luxurious feel and a stunning sheen that will captivate your guests. The ivory color adds a timeless and sophisticated element to your table setting, effortlessly complementing any decor or theme.
Whether you are hosting a wedding reception, a formal dinner, a corporate event, or any other special gathering, our Ivory Round Table Linen is the perfect choice to elevate your table presentation. Its classic and versatile design makes it suitable for both indoor and outdoor settings.
Create an unforgettable ambiance with our Ivory Round Table Linen, and make a lasting impression on your guests. Order now and experience the beauty and sophistication it brings to your table decor.