Gold Round Table Linen 120" (Fits Our 60in Round Table to the Floor)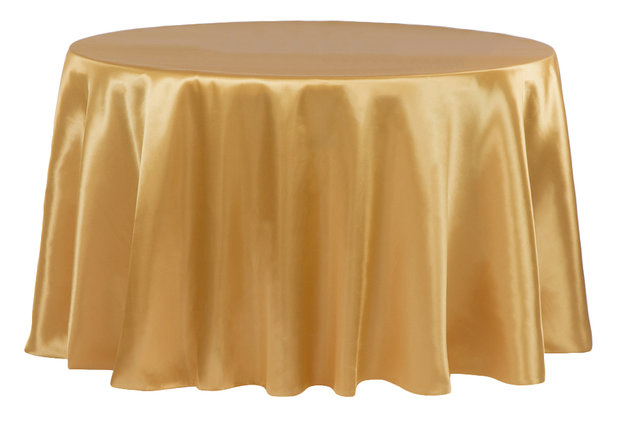 Description
Introducing our exquisite Gold Round Table Linen, designed to add a touch of elegance and sophistication to your event. With its stunning 120" size, this linen is specifically tailored to fit our 60" round tables, draping beautifully all the way to the floor.
Whether you are hosting a glamorous wedding reception or a lavish corporate event, our Gold Round Table Linen is the perfect choice to elevate your decor. Create a memorable and captivating ambiance with this exquisite linen that will leave a lasting impression on your guests.
Transform your ordinary table into a luxurious centerpiece with our Gold Round Table Linen. Order now and experience the perfect blend of style, functionality, and quality craftsmanship.