Forest Green 108" Round Table Linen (Fits Our 48in Round Table to the Floor)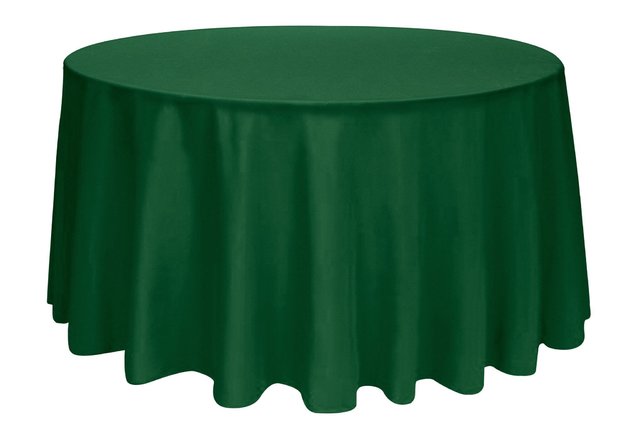 Description
Introducing our Forest Green 108" Round Table Linen, designed to add a touch of elegance and sophistication to your event. This exquisite tablecloth is specifically crafted to fit our 48-inch round table, reaching all the way to the floor for a seamless and polished look.
Not only does this tablecloth elevate the aesthetic appeal of your event, but it also offers practical benefits. The fabric is stain-resistant, ensuring easy cleanup and maintenance. Additionally, it is wrinkle-resistant, allowing for a smooth and polished appearance without the need for excessive ironing.
Whether you're hosting an intimate gathering or a grand celebration, our Forest Green 108" Round Table Linen is the perfect choice to elevate your event decor. Create a stunning ambiance and leave a lasting impression with this exquisite tablecloth.