Emerald Green 120" Round Table Linen (Fits Our 60in Round Table to the Floor)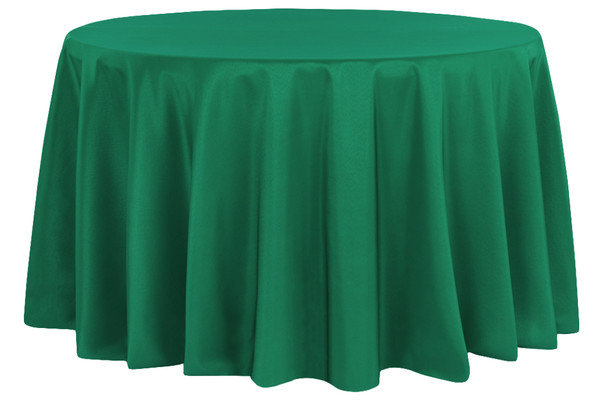 Description
Introducing our Emerald Green 120" Round Table Linen, the perfect addition to elevate the elegance of any event. Designed to fit our 60-inch round tables, this linen effortlessly drapes to the floor, creating a seamless and polished look.
Crafted from high-quality and durable fabric, our Emerald Green table linen offers both style and functionality. The rich and vibrant shade of green adds a touch of sophistication and luxury to any occasion, making it an ideal choice for weddings, banquets, corporate events, and more.
Whether you are hosting an intimate gathering or a grand celebration, our Emerald Green 120" Round Table Linen is the perfect choice to create a visually stunning and cohesive event space. Elevate your decor and impress your guests with this exquisite table linen that combines style, functionality, and durability.