Drape Canopy Custom Color ( Call Our Office, this is an add on to a draped canopy)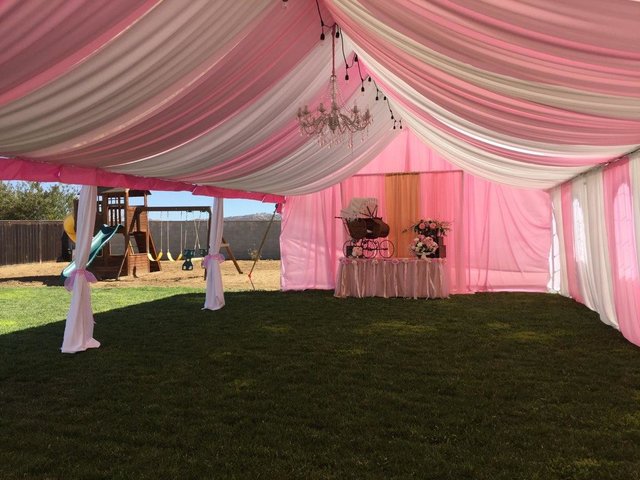 Description
Introducing our exquisite Drape Canopy in Custom Color, a stunning addition to any event or space. This versatile and elegant canopy is designed to create a luxurious ambiance while adding a touch of sophistication to your surroundings.
Crafted with meticulous attention to detail, our Drape Canopy is made from high-quality materials that ensure durability and longevity. The custom color option allows you to personalize the canopy to match your unique style and aesthetic preferences. Whether you prefer bold and vibrant hues or soft and subtle tones, our custom color selection ensures that your canopy will perfectly complement your event theme or interior decor.The Drape Canopy features a flowing and graceful design, with cascading drapes that create a sense of elegance and grandeur. The fabric drapes gently sway in the breeze, adding a touch of movement and creating a captivating visual effect.
Invest in our Drape Canopy in Custom Color and elevate your event or space to new heights of elegance and sophistication. With its customizable color options, exquisite design, and practical features, this canopy is a must-have for anyone looking to create a memorable and visually stunning experience.