Chocolate 108" Round Table Linen (Fits Our 48in Round Table to the Floor)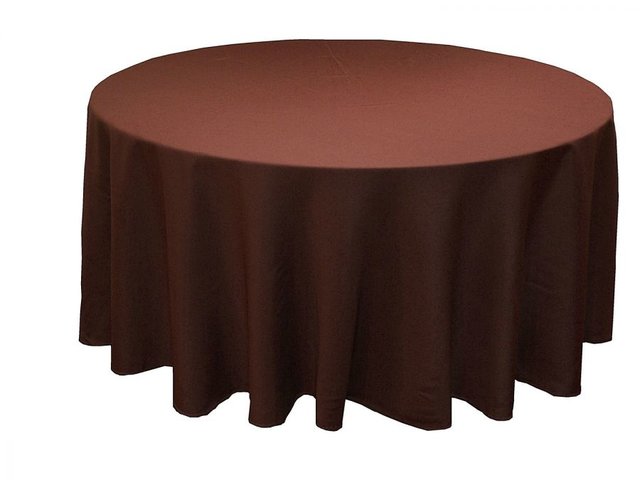 Description
Introducing our luxurious Chocolate 108" Round Table Linen, designed to elevate the look and feel of your event or dining space. Crafted with meticulous attention to detail, this table linen is the perfect addition to create a sophisticated and elegant atmosphere.The rich chocolate color adds warmth and depth to any setting, making it a versatile choice for various occasions, from formal dinners to casual gatherings. The 108" size is specifically tailored to fit our 48in round tables, ensuring a seamless and floor-length drape that exudes a sense of grandeur.
Whether you are hosting a wedding, corporate event, or intimate dinner party, our Chocolate 108" Round Table Linen is the perfect choice to create an inviting and stylish ambiance. Elevate your decor and impress your guests with this exquisite table linen that combines functionality, elegance, and durability.
Enhance your event or dining experience with our Chocolate 108" Round Table Linen, a timeless and sophisticated addition to any occasion.