Charcoal Grey 120" Round Table Linen (Fits Our 60in Round Table to Floor)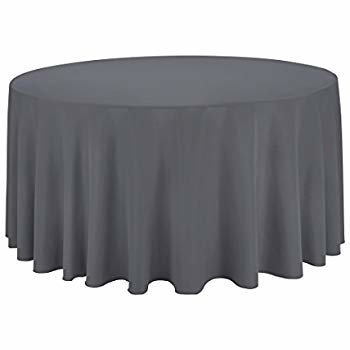 Description
Introducing our Charcoal Grey 120" Round Table Linen, the perfect addition to your event decor. Designed to fit our 60in round table to the floor, this tablecloth exudes elegance and sophistication.
Crafted from high-quality fabric, our charcoal grey table linen adds a touch of luxury to any occasion. The rich, deep grey color complements a variety of themes and color schemes, making it a versatile choice for weddings, banquets, corporate events, and more.
Measuring 120" in diameter, this round tablecloth provides full coverage, reaching all the way to the floor. The seamless design ensures a clean and polished look, while the durable fabric is resistant to wrinkles and stains, making it easy to maintain and reuse.