Charcoal Grey 108" Round Table Linen (Fits Our 48in Round Table to the Floor)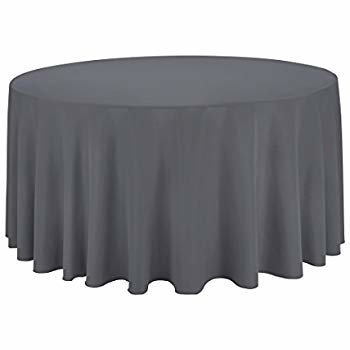 Description
Introducing our Charcoal Grey 108" Round Table Linen, the perfect addition to elevate the elegance of your event or dining experience. Designed to fit our 48-inch round table, this linen effortlessly drapes down to the floor, creating a seamless and sophisticated look.
Crafted with meticulous attention to detail, our table linen is made from high-quality materials, ensuring durability and longevity. The charcoal grey color adds a touch of modernity and versatility, effortlessly complementing any decor or theme.
Not only does this table linen provide a visually stunning appearance, but it also offers practicality and convenience. The generous 108-inch size ensures full coverage, hiding any unsightly table legs or storage underneath. It also helps protect your table from spills, stains, and scratches, making cleanup a breeze.