Carnival Booth 10'x10' Canopy Top Only ( sides not included)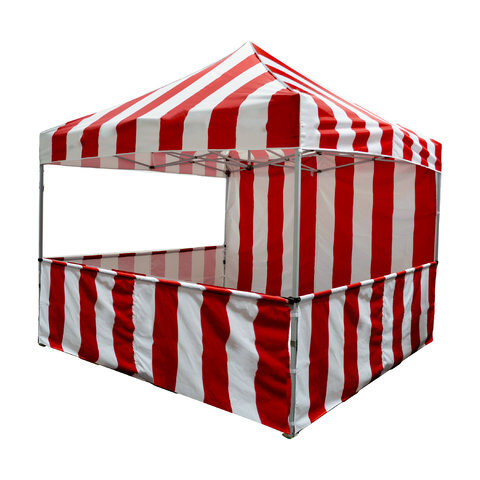 Description
Introducing the Carnival Booth 10'x10' Canopy Top Only! This high-quality canopy top is designed to transform your ordinary booth into a vibrant and eye-catching carnival attraction. Whether you're hosting a school fair, community event, or a backyard party, this canopy top is the perfect addition to create a festive atmosphere.
Crafted with durability in mind, our Carnival Booth Canopy Top is made from premium materials that ensure long-lasting use. The 10'x10' size provides ample coverage, protecting your booth from sun, rain, or wind. With its vibrant colors and attention-grabbing design, this canopy top will instantly attract visitors and make your booth stand out from the crowd.
Please note that this product includes the canopy top only, and the sides are not included. This allows for easy customization and flexibility, allowing you to adapt the booth to your specific needs. Whether you want an open-air setup or prefer to add your own sides, this canopy top offers the versatility you need.
Setting up the Carnival Booth Canopy Top is a breeze. With its user-friendly design and simple assembly process, you can have your booth up and running in no time. The sturdy frame ensures stability, even in windy conditions, providing a safe and secure environment for your carnival games, food stalls, or merchandise displays.
Invest in the Carnival Booth 10'x10' Canopy Top Only and take your event to the next level. Create an inviting and exciting atmosphere that will leave a lasting impression on your guests. Order now and make your carnival booth the talk of the town!