Burgundy 120" Round Table Linen (Fits Our 60in Round Table to the Floor)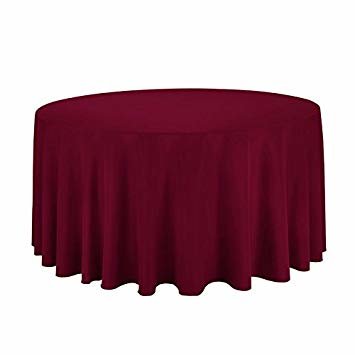 Description
Introducing our elegant Burgundy 120" Round Table Linen, designed to perfectly fit our 60-inch round table and cascade down to the floor. Crafted with meticulous attention to detail, this table linen is the perfect addition to any event or occasion.
Made from high-quality fabric, this table linen boasts a rich burgundy color that adds a touch of sophistication and warmth to your table setting. The luxurious texture and smooth finish of the fabric will impress your guests and elevate the overall ambiance of your event.
Whether you're hosting a wedding reception, corporate event, or a formal dinner party, our Burgundy 120" Round Table Linen is the ideal choice for creating a stunning table setting. Its classic color and timeless design make it versatile for any theme or decor style.