Burgundy 108" Round Table Linen (Fits Our 48in Round Table to the Floor)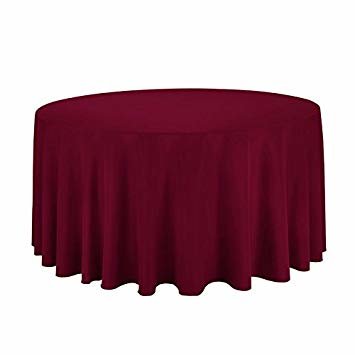 Description
Introducing our exquisite Burgundy 108" Round Table Linen, the perfect addition to elevate the elegance of any event or gathering. Crafted with meticulous attention to detail, this tablecloth is designed to fit our 48-inch round table seamlessly, reaching the floor for a polished and refined look.
Made from high-quality fabric, our Burgundy 108" Round Table Linen offers a luxurious feel and a stunning visual impact. The rich burgundy color exudes sophistication and adds a touch of warmth to any setting, making it ideal for weddings, banquets, formal dinners, or even intimate family gatherings.
With its perfect fit, exquisite design, and exceptional quality, our Burgundy 108" Round Table Linen is a must-have for anyone looking to create a sophisticated and inviting atmosphere. Elevate your event and leave a lasting impression with this stunning tablecloth.