Blush Sequin 132" Round Table Linen (Fits Our 72in Round Table to the Floor)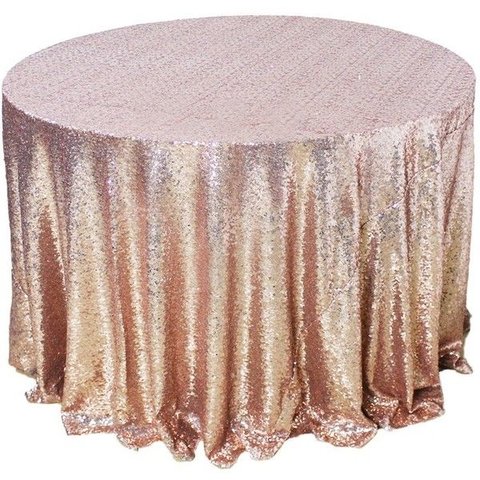 Description
Introducing our stunning Blush Sequin 132" Round Table Linen, the perfect addition to elevate your event decor. Designed to fit our 72in round tables all the way to the floor, this exquisite table linen will add a touch of elegance and glamour to any occasion.
Crafted with meticulous attention to detail, this table linen features a beautiful blush sequin fabric that shimmers and sparkles, creating a captivating visual effect. The high-quality sequins are securely attached, ensuring longevity and durability, even with frequent use.
Measuring 132" in diameter, this round table linen provides ample coverage, draping effortlessly over the table edges. The floor-length design adds a sophisticated touch, creating a seamless and polished look for your event space.