Blush Pink 132" Round Table Linen (Fits Our 72in Round Table to the Floor)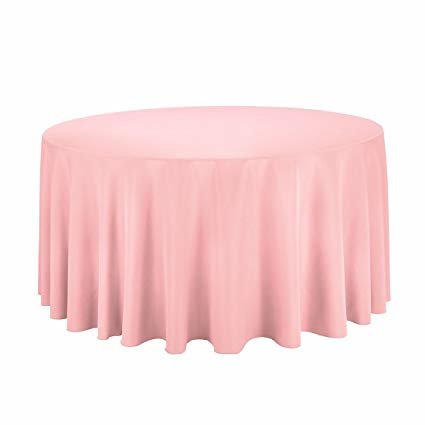 Description
Introducing our Blush Pink 132" Round Table Linen, the perfect addition to elevate the style and elegance of your event. Designed to fit our 72in round table seamlessly to the floor, this linen exudes a sense of sophistication and grace.
Crafted from high-quality materials, this table linen boasts a luxurious blush pink color that adds a touch of romance to any setting. The soft and smooth texture not only enhances the visual appeal but also provides a comfortable surface for your guests.
With its generous size, this round table linen effortlessly drapes over the table, creating a stunning floor-length look. The flowing fabric gracefully cascades down, concealing the table legs and giving your event a polished and refined appearance.
Whether you're hosting a wedding, anniversary party, or any other special occasion, our Blush Pink 132" Round Table Linen is the perfect choice to create a memorable and stylish atmosphere. It effortlessly complements a wide range of themes and color schemes, making it a versatile option for any event.