Blush Pink 108" Round Table Linen (Fits Our 48in Round Table to the Floor)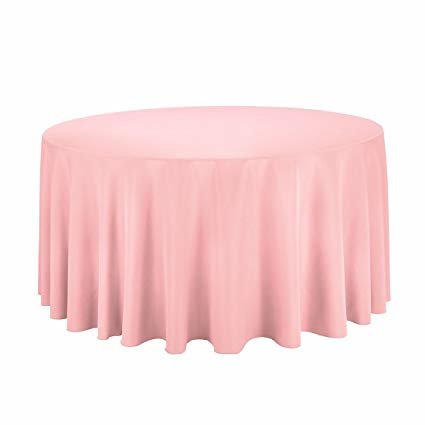 Description
Introducing our elegant Blush Pink 108" Round Table Linen, the perfect addition to any event or special occasion. Crafted with meticulous attention to detail, this tablecloth is designed to fit our 48in round table, reaching all the way to the floor for a seamless and sophisticated look.
The blush pink color adds a touch of femininity and charm, creating a warm and inviting atmosphere for your guests. Whether you're hosting a wedding reception, a baby shower, or a birthday party, this table linen will elevate your decor and impress your guests.
Made from high-quality fabric, our Blush Pink 108" Round Table Linen is not only beautiful but also durable and easy to maintain.