Antique Trunk (Medium)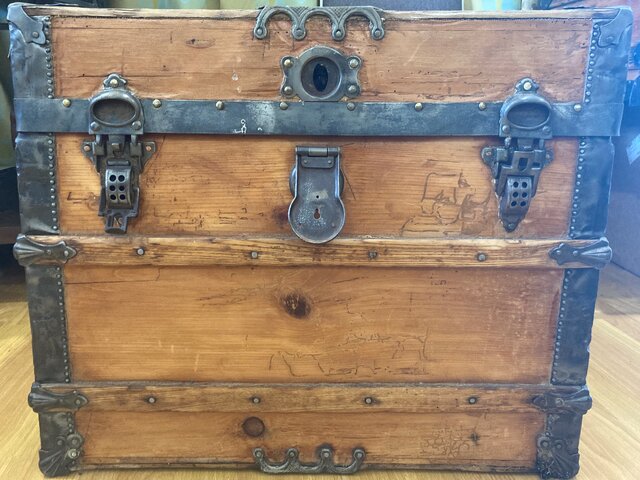 Description
Introducing our exquisite Antique Trunk, a timeless piece that exudes elegance and charm. This meticulously crafted trunk is a testament to superior craftsmanship and attention to detail.
Handcrafted from the finest hardwood, this antique trunk showcases a rich and lustrous finish that adds a touch of sophistication to any space. Its sturdy construction ensures durability, making it a practical and functional storage solution.
The exterior of the trunk is adorned with intricate carvings and ornate brass accents, reflecting the opulence of a bygone era. The vintage-inspired hardware, including the lock and hinges, not only adds to its aesthetic appeal but also guarantees security for your valuables.