Amber Goblet Crate (25 Goblets)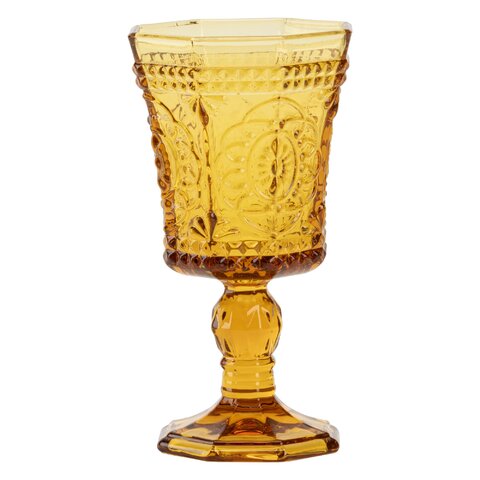 Description
Introducing the exquisite Amber Goblet Crate, a set of 25 stunning goblets that will add a touch of elegance to any occasion. Crafted with meticulous attention to detail, these goblets are perfect for serving your favorite beverages in style.
Whether you are hosting a dinner party, celebrating a special occasion. The goblets are also dishwasher safe, allowing for easy and convenient cleanup after use.With their timeless design and versatile nature, the Amber Goblet Crate is an excellent investment that will stand the test of time.
NOTICE: All Tableware must be returned rinsed, free of any food debris or liquids. A $.25 Cleaning Fee will be chargered to any tablewear item not rinsed. Deep cleaning is not required. All tablewear must be packaged back in crates, racks, and totes provide.