60" Round Table (seats 8-10) people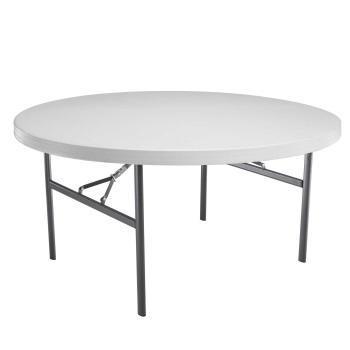 Description
The 60" round table is the perfect table for any event such as wedding, VIP area,
Sweet 16, Aniversay, Birthdays
Seating for 8-10 guest. Use a 120" round linen for a floor length look.
Introducing our elegant and versatile 60" Round Table, the perfect centerpiece for any gathering. Crafted with meticulous attention to detail, this table combines style and functionality to create a truly exceptional dining experience.
With a generous diameter of 60 inches, this table comfortably accommodates 8 to 10 guests, making it ideal for both intimate dinners and larger gatherings. Its round shape promotes easy conversation and ensures that everyone feels included in the festivities.
Crafted from durable and high-quality materials, our 60" Round Table is built to withstand the test of time. The sturdy construction ensures stability, while the smooth surface provides a perfect canvas for your table settings, decorations, and culinary delights.