10x20 Draped Canopy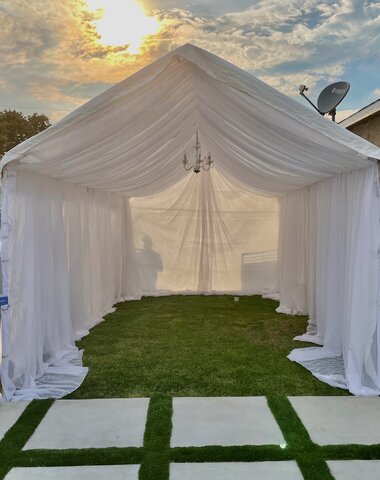 Description
Price Includes:
-top
-drapery
-a chandelier
-the installation
(side walls and front & back walls +$10 each)
Note: Additional chandeliers are an extera cost.
Special Instruction:
*WE DO NOT set up full draped canopies on dirt*
*setup area needs to be clear of any furniture, trees & trees branches,electrial wires and items that might prevent the installation.
*Customer is responsible to measure the setup area and to make surethe canopy fits perfectly.